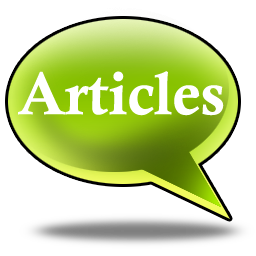 If someone's in pain, give him a hand. Or two hands. Or an elbow.
That's because massage is no longer a euphemism that produces general snickering. While for many people it is easier, and cheaper, to ease tension and soothe aches by popping a couple of Percocet and calling it a night, massage is becoming increasingly recognized as a safe and effective alternative to drugs.
In fact, at hospitals around the U.S., a good rubdown is considered just as effective in pain relief as any medication. The UCLA Center for East-West Medicine in Santa Monica, Calif., uses massage to treat patients with such chronic conditions as fibromyalgia, spinal stenosis and osteoarthritis. At John C. Lincoln Hospital in Phoenix, patients receive massage for stress relief and to aide in physical therapy.
In a recent survey commissioned by the American Massage Therapy Association in Evanston, Ill., approximately 47 million Americans got a massage in the 11 months between August 2004 and July 2005. That's 2 million people more than the year before. The reason for the $11 billion industry's growth, according to the AMTA, besides the fact that most people just enjoy a bit of high-quality unwinding time–has a lot to do with the therapy's growing popularity among medical professionals. Clinical studies are now proving that receiving massage on a regular basis isn't just relaxing; all that kneading, rubbing and pulling is good for your health as well.
"Massage is no longer just a stress-relief modality. People are seeking it as a preventative medicine for their health and for wellness," says Dr. Leena Guptha, president-elect of the AMTA. "Some of the immediate benefits of massage are that it reduces heart rate and blood pressure, and increases blood and lymphatic circulation."
Massage is being used in a number of clinical areas, such as arthritis, cancer treatment centers, asthma and bronchitis. Visiting a massage therapist has been shown to decrease the symptoms of carpal tunnel syndrome, ease post-operative pain and reduce headaches. Those experiencing withdrawal symptoms from alcohol can also benefit from massage. The results are ultimately endless, but in most medical situations, individuals should seek a physician before considering massage as a treatment option.
Top companies, like privately held S.C. Johnson in Racine, Wis., have seen the positive effects that massage can have on employees. According to the AMTA, Johnson has been offering in-house massage therapy as an employee benefit for more than ten years. Other companies, such as Allstate (nyse: ALL – news – people ), Best Buy (nyse: BBY – news – people ), Cisco Systems (nasdaq: CSCO – news – people ), FedEx (nyse: FDX – news – people ) and Gannett (nyse: GCI – news – people ), have followed suit.
Massage therapy's rise in popularity has led to a number of different massage techniques–most customized to a person's individual needs. Guptha says there are now more than 200 types of massage methods, each using various procedures, such as rubbing, stretching and even using hot stones. Some of the most popular forms are Swedish, deep tissue and sports massage. But there are newer forms that are growing in popularity, such as "Watsu" or water shiatsu–a massage that occurs in water.
Watsu was created by a man named Harold Dull about 25 years ago at Harbin Hot Springs in Middleton, Calif. Since then, it has become available at a number of spas around the world and more recently has found a home in the Northeastern U.S. in an indoor pool at Cornelia Day Spa in New York City. "When I experienced Watsu on the West Coast, I knew I had to have it in my spa," says owner Cornelia Zicu. "It is usually done in an outdoor pool and is quite popular at many destination spas."
Of course, many spas now offer forms of massage that incorporate more than one technique into a single session, such as the 5 Element Massage at AmorePacific, a Korean spa in Manhattan. These combine Swedish, shiatsu, and energy massage to soothe their clients based on that person's energy level and one of nature's five elements, such as fire or water. The Sports Club/LA Splash Spa in Miami offers the Miami Mojito Massage, which includes a body exfoliation using lime juice and sugar.
Most massage sessions are about 60 minutes and are recommended at least once a week, because the therapy is most beneficial in the long term. To find out more about different types of the most popular massage techniques, as well as different spas where these treatments are available, read on–and relax.
Article courtesy of Forbes.com